CD RELEASES & PUBLICATIONS
latest:
CD Music for the Mysteries - The Testimony of Melangell - MERIDIAN RECORDS release Oct 2012
Recorded June 2012 in Cph by Meridian Rec., sound engineer Richard Hughes, executive producer Bent-Erik Rasmussen
16 p illustrated BOOKLET includes all lyrics plus composer's and author's notes.

also available: MUSIC FOR THE MYSTERIES' 1st CD
CD Music for the Mysteries - The Seven Natures - TUTL FKT043 release Sept 2009
Recorded at Kongegaarden by Pitch & Time Productions, mixed & mastered by Thomas Li at MyRoomStudio in Cph.
BOOKLET includes all lyrics and background notes
2008
Hosianna - 7 songs for childrens' choir (scores for choir, piano and bass, lyrics, with enclosed cd. Edition Dansk Sang 2008
EARLIER CDs
Hosianna - 9 songs for childrens choir , own label 2007 - with Ny Vor Frue Kirkes Childrens choir,
Søren Birkelund, clarinet - Mikkel Tiedt, double bass - Anders Hvidberg-Hansen, percussion - Hanne Tofte Jespersen, piano
Insektudsigten, own label / distribution Gateway 2006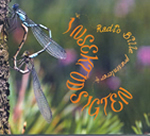 has recorded with :
Agoro Band: Edwuma Edwuma (Cope Records Copecd 013, 2001)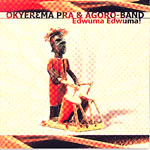 Twerammpon Traditionals: Message from the Rainforest (Agoro Rec.Productions, MC, 1994)
Twerammpon Traditionals: Yerudum Ogya (Agoro Rec.Productions, MC, 1994)

represented on:
Danish World Awards 2003 (Djembe 2003)
World Music from Denmark '99 (MXPCD 0299)
BOOKS AND BOOKLETS

Insektudsigten booklet for cd 2006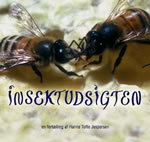 Navnefesten -. Levende Musik i Skolen, 2003
Hvis du var Esi Ata - webbased teaching material. On the daily life of children in Ghana and on Ghanaian music. World.dk/kids and Mellemfolkeligt Samvirke 2000.
Man skal høre meget (ed) Cph., Chr.Ejlers Forlag 1988, 2.edition 1993